Keeping RIM alive: NY Governor uses PIN and BBM to avoid email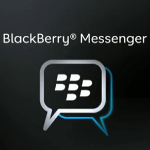 These days, politicians can't be too cautious. So as a way to avoid sending messages by email, which usually goes through a few servers and can easily be read by a third party, New York State Governor Andrew Cuomo and his staff
communicate using BlackBerry Messenger and Personal Identification Number
s. This system is used in lieu of person to person talk or when a phone call can't be made. Unlike emails which can be recovered after deletion, BlackBerry Messenger messages leave no trace and once they are deleted, they are gone forever. Sources say that the Governor's PIN is known only by a select inner circle.
using BBM does not leave a paper trail
. While messages between the Governor and aides could be considered private, it still could be the subject of a subpoena for, say, an ethics investigation. The Governor's
spokesman, Josh Vlasto
, said that it is no secret that Cuomo hates using email and prefers making phone calls.
While the Governor might think that using PIN BBM messages offer a form of protection from legal issues,
Robert Freeman, of the state Committee on Open Government says that in any form, internal communications cannot be read by the public. Still, Cuomo might have been scared by watching emails help take down the career of former Attorney General Eliot Spitzer. Cuomo's staff knows to

immediately destroy emails and PIN messages

. Also using a similar system is Secretary of State Hillary Clinton.

No system is 100% perfect.The Communications Security Establishment Canada says that PIN to PIN messages should not be used to send sensitive information because these devices

can still receive PIN messages even after being lost or stolen

.

source: NYDailyNews