Kantar data is out: iPhone a top-seller in the US, declines in China, Samsung losing its grip on Europe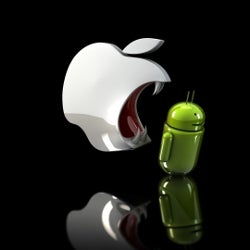 Kantar Worldpanel — a market monitoring company — has posted a summary of its data on the smartphone market over the third fiscal quarter of 2016. According to the numbers, Apple's
iPhone 7
and
7 Plus
were a huge hit in the US. iOS' market share in the country grew by 5.2% in the period, with the
iPhone 7
/
7 Plus
duo being the top-selling smartphones in the market, followed by the, now slightly cheaper,
iPhone 6s
. According to Kantar's data, iOS now has 34.2% of the US market, while Android fell down to holding 63.4% (from 66.7%).
Apple's new devices aren't such a boom abroad, however. In Germany, iOS' share fell 2.5% to 15%, and, in Urban China, it dropped down to 14.2% from 18.7%. In the UK, the iPhone 7 and 7 Plus are still top-sellers for the month of September, taking 15.1% of the pie. Interestingly, the
iPhone SE
is also still pretty popular in Britain, accounting for 8.5% of mobile sales (vs 3.5% in the US).
Following the
Note 7
fiasco, Samsung certainly took a hit. The only market where it shows YoY gains is in the UK, where it holds 30.4% of smartphone sales. In Italy, Sammy was dethroned by Huawei — the latter marked an impressive 15.2% YoY growth and got 27.3% of the mobile market in the country.
In Urban China, domestic manufacturer Oppo is gaining more and more followers, marking a YoY growth of 8.2% and getting 11.2% of smartphone sales in the area. The
Oppo R9
phone removed the
iPhone 6s
from the best-selling device throne this past quarter.
Analysts are still unsure how the tides may turn during this holiday season. Samsung has a bad stigma to battle, following the Note 7 incident, but some are hopeful that a slew of promotions may help it push a lot of
Galaxy S7
and
S7 edge
units out the door. On Apple's presence in the Chinese market, analysts say that the lack of balance between demand and supply right now, especially when it comes to the
iPhone 7 Plus
, may be a good sign for Apple and could mean huge growth in the 4th quarter. We'll see!