KGI: the Apple iPhone 6S series might not be the commercial success that some anticipate
99+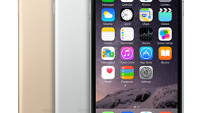 Although some estimate that the upcoming
iPhone 6S
and the
iPhone 6S Plus
will translate into a huge commercial success for Apple due to the internal improvements that the two new handsets are expected to bring to the table, it looks like some analysts are starting to question the commercial performance of the upcoming iPhone 6S series.
According to a KGI Securities analyst quoted by a recent report from Taiwan, the launch of the iPhone 6S series will not translate into a year-on-year sales growth for Apple during the fourth quarter. In fact, the analyst is quoted stating that Apple's Q4 2015 iPhone sales might actually shrink compared to the manufacturer's reported iPhone sales for Q4 2014.
If the analyst's predictions turn out to be accurate, Apple will sell between 65 and 75 million iPhones during the December quarter of 2015. In other terms, the company might experience zero or negative iPhone sales growth despite introducing new iPhone models next month. Remember that Apple says it has sold 74.5 million iPhones during Q4 2014.
As far as the reasons behind this plateau, the analyst reportedly pointed towards a combination of two main factors. First, smartphone sales in China - the largest smartphone market at the moment and a main driver behind the impressive iPhone 6 sales - are starting to shrink due to a declining economy. Second, the analyst believes that Force Touch, one of the main improvements expected to be introduced with the new iPhone models and probably the one thing that Apple is going to focus on in its marketing campaigns for the iPhone 6S series, will not impress customers.
Indeed, although the possible implementations of Force Touch could lead to a new way of interacting with smartphones, the new pressure-sensing technology is not likely to have an impact that's comparable to the larger form factors that Apple introduced last year with the
iPhone 6
and the
iPhone 6 Plus
.
This is not the first report to claim that Apple's Q4 iPhone sales could go flat following the launch of the iPhone 6S series. Back in early June, Wells Fargo analysts Maynard Um, Munjal Shah and Jason Ng, claimed that Apple will sell about as many
iPhones during the fourth quarter of 2015 as it did back in Q4 2014
.
What do you guys think? Will the iPhone 6S be the first S-cycle iPhone series that doesn't sell better than the previous generation?