Apple iPhone 6s rumored to come with Force Touch and the Taptic Engine
68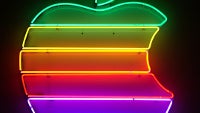 Those familiar with the prototypes currently being tested by Apple say that the 4.7-inch Apple iPhone 6s (internal code N71) and the 5.5-inch Apple iPhone 6s Plus (internal code N66) will both contain a pair of features first used by Apple on the Apple Watch. Those two are Force Touch and the Taptic Engine. Force Touch, which Apple calls its "
most significant new sensing capability since Multi-Touch,
" will use technology that allows the screen to sense how hard you are pressing on it. One person close to Apple said that the feature was going to be used on the
Apple iPhone 6
, but "calibration issues" forced the company to reconsider its plans. With Force Touch, a stronger tap on the screen represents a different input compared to a weaker tap on the same spot.
Using haptic feedback on the iPhone 6s in the form of the Apple Watch's Taptic Engine technology would allow users to feel vibrations in varying strengths. With the phone in your hand, a subtle vibration might be able to give you a clue about a notification without having to look at the screen on your handset. And this could be quite an interesting tool for game developers to use (as Force Touch could be, as well).
One rumored feature,
a dual rear-camera system similar to the Duo camera
used on the
HTC One (M8)
, has been allegedly shot down by Apple because of the lack of room inside the device to fit the required components. As it is,the protruding camera on the new iPhone models created something of an uproar when first introduced.
This is the third time we've seen a rumor
about the next-gen iPhone employing Force Touch
, so there could be something to this speculation.
source:
AppleInsider