Jury verdict form from Apple v. Samsung patent trial is released
43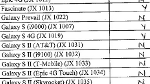 Nearly as complicated as filing out your 1040 tax return, the jury verdict form from the Apple v. Samsung patent trial has been released. A look at the filled out form shows that indeed, the jury certainly went along with Apple's legal team with a majority of Samsung devices listed on the form receiving a "Y" next to its name
signifying that the device infringed on Apple patents
.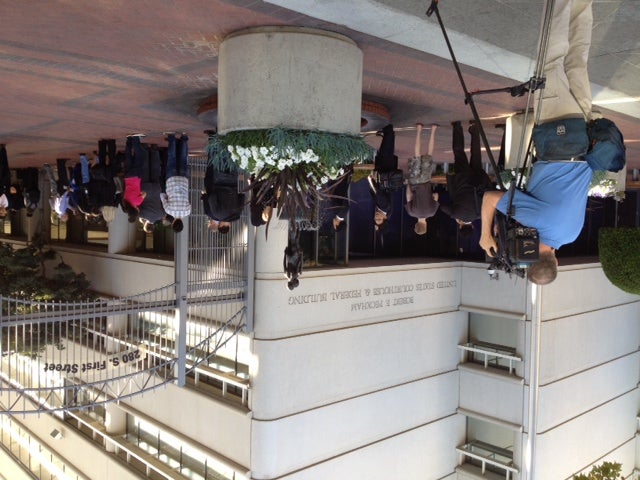 The Apple v. Samsung patent trial attracted plenty of media attention
The first block of the form dealt with the '381 patent which is more commonly known as the "bounce-back" patent. Samsung design emails characterized this feature as "
adding fun for the user
". That was followed by the '915 patent which is for "touch-to-zoom" using two fingers to stretch out or compress an image on a screen. All smartphones have this feature now, but the jury said that all but two Samsung devices infringed on this patent. We can recall when the
Motorola DROID launched without this feature
(which eventually was added in a subsequent software update).
Speaking of zooming, the jury found that 13 Samsung models infringed on the '163 Tap-to-zoom patent which covers a one tap zooming process. 5 devices from Samsung were found not to have infringed on this patent. The 'D677 and 'D087 patents cover design elements (thus the 'D' prefix) on the Apple iPhone such as the bezel and the layout of the phone. Patent 'D889 covered the industrial design of a tablet. None of Samsung's tablets were found by the jury to infringe on Apple's design patents while half of Samsung handsets were found to violate Apple's design patents.
Samsung called the verdict a loss for the American consumer while Apple said it shows that "
stealing isn't right
." Samsung will seek a ruling from Judge Koh to overturn the verdict, a ploy that very rarely works. If that fails,
Samsung will seek an appeal
.
source:
electronista
Recommended Stories