Judge rules that cops can't force you to use fingerprints or facial recognition to open your phone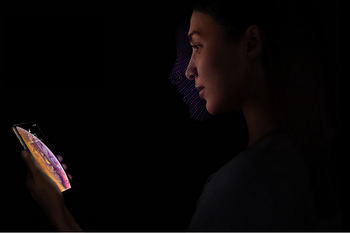 According to Apple Insider
, Judge Kanis Westmore, presiding over a case in the United States District Court for the Northern District of California, recently made a ruling that gives smartphone users more protection from law enforcement. The judge ruled that law enforcement cannot force a smartphone user to unlock his phone using any biometric technology. That means that the cops cannot force anyone to use their fingerprints, or a facial recognition system to open their device.
Previously, law enforcement was prohibited from forcing a smartphone user to open his handset using a passcode. Before today's ruling, biometrics could be used to force a suspect to unlock his phone. This was allowed because passcodes are considered to be a form of testimony and the fifth amendment prevents someone from self incriminating himself. Biometrics are not considered to be "testimonial communication" because a person can be forced into touching a fingerprint scanner, or forced to look into a facial recognition system (including an iris scanner).
In the case that Judge Westmore ruled on, the court was asked to approve a search warrant related to suspects who allegedly were involved in a blackmailing plot. The suspects threatened to release an embarrassing video of the victim unless he paid them off. The warrant request asked for permission from the court to compel the suspects to unlock devices found on the property through the use of a fingerprint scanner or a facial recognition system.
The judge ruled that the request was too broad as it wasn't limited to any particular device. He added that the request to use a fingerprint scanner, iris reader or facial recognition to open any device found while carrying out the search warrant "runs afoul of the Fourth and Fifth Amendments."
"If a person cannot be compelled to provide a passcode because it is testimonial communication, a person cannot be compelled to provide one's finger, thumb, iris, face, or other biometric feature to unlock that same device. The undersigned finds that a biometric feature is analogous to the 20 nonverbal, physiological responses elicited during a polygraph test, which are used to determine guilt or innocence, and are considered testimonial."-Judge Kanis Westmore, U.S. District Court for the Northern District of California
Keep in mind that this ruling could be overturned in the future by another judge, but for now there is a court decision that gives the biometric technology on your devices the same Constitutional protection as your passcode.