Judge denies Apple's motion to dismiss claim that they intentionally broke FaceTime
20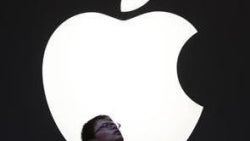 U.S. District Judge Lucy Koh ruled Friday that proceedings may continue in a class action suit leveled by iPhone 4 and 4S users claiming that Apple intentionally "broke" FaceTime for iOS 6 users. This suit comes after a series of court cases between Apple and the alleged "patent troll" company VirnetX, which
in 2012 won a lawsuit
against the company for infringing on peer-to-peer patents used in FaceTime.
At the time, iPhones used a combination of peer-to-peer communication and relays sent over servers owned by Akamai to connect users via FaceTime. After the ruling, Apple was forced to rely solely on Akamai's servers for a period of time, spiking their cost's significantly. Up to $50 million was paid to Akamai in one six-month period according to testimony from a follow-up lawsuit by VirnetX. Naturally, Apple engineers started looking for ways to cut this cost, and by iOS 7 a peer-to-peer alternative that didn't infringe on VirnetX's patents was implemented, but there was still too many people still using iOS 6.
The lawsuit alleges that Apple's solution, citing internal emails and sworn testimony from the VirnetX trial, was to "break" iOS 6's FaceTime compatability by prematurely expiring a vital digital certificate, and blaming the incompatibility on a bug. Apple's support documents, at the time, recognized this "bug."
If you started to have issues making or receiving FaceTimecalls after April 16, 2014, your device or your friend's device may haveencountered a bug resulting from a device certificate that expired on thatdate. Updating both devices to the latest software will resolve this issue.
The support page has been revised many times since its original 2014 posting, no longer mentioning the April 16, 2014 bug.
Plaintiffs argue that this causes measurable loss to the value of their phones and violated state consumer protection laws. Apple rebutted, contending that the loss of FaceTime resulted in no economic loss since it was a "free" service. This motion was denied by Judge Koh.
"FaceTime is a 'feature' of the iPhone and thus a component of the iPhone's cost ... Indeed, Apple advertised FaceTime as 'one more thing that makes an iPhone an iPhone.'"
You can check the source link below for the full lawsuit filing.