Apple loses FaceTime patent infringement trial , ordered to pay VirnetX $368M
44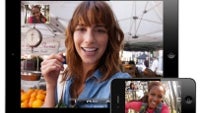 A federal jury in Texas yesterday ruled against Apple in its
patent fight with VirnetX
, and ordered Cupertino to pay $368 million in damages to the company. The issue at stake?
VirnetX claimed ownership of some VPN security patents that Apple allegedly used for its FaceTime video chat service in the
4S
. Apple claimed that even ifits engineers inadvertently used something similar while creating FaceTime, it is just a small chunk of a much larger project, and not worth the requested $708 million in settlements.
"
Apple does not owe money to VirnetX,
" Danny Williams, a lawyer with Williams, Morgan & Amerson in Houston who represents Apple, told the jury. "
VirnetX is not entitled to money for things they did not invent. The VirnetX technology, if used, is a small part of very large, complex products.
"
The jury decided something in the middle, Apple will, of course, appeal, but Microsoft already bore the wrath of VirnetX, whose tech is used by the CIA, and was ordered to pay them $200 million in patent infringement fees.
"
For years Apple refused to pay fair value for the VirnetX patents,
" argued Doug Cawley, a lawyer with McKool Smith in Dallas who represents VirnetX. "
Apple says they don't infringe. But Apple developers testified that they didn't pay any attention to anyone's patents when developing their system.
"