Judge allows Apple and Samsung to add each other's newly made devices to be part of 2014 trial
21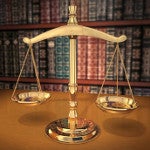 The next major patent trial between Samsung and Apple is scheduled to start on
March 31st, 2014
. While Judge Lucy Koh is expected to preside over this trial, too, we won't see crusty Velvin Hogan in the juror's room trying to spread his agenda to the rest of the jury. Anyway, both Apple and Samsung recently filed a joint stipulation order which was signed off on by Judge Paul Grewal.
motion
, Apple gets to add the
Samsung GALAXY Note II
,
Samsung Galaxy S III
with Android 4.1,
Samsung Galaxy Rugby Pro
,
Samsung GALAXY Tab 8.9 Wi-Fi
and the
Samsung Galaxy Tab 2 10.1
. Samsung gets to add the
Apple iPhone 5
. There was one device removed. Originally claimed by Apple to infringe its utility patent, the
Samsung Galaxy S III mini
was
withdrawn fromn the case after Samsung said it was not actively selling it in the U.S.
Apple had claimed that it received multiple orders of the phone shipped by Amazon to a U.S. address, but dropped the phone from the claim anyway.
Although the trial isn't starting until a year from next March, the discovery process ends in July which means until then, we will probably see Apple add some new Samsung devices while Samsung might want to add any variation of the Apple iPhone that is released before then, like the low priced version of the phone that has been involved in
on-again
, off again rumors.
Fancy yourself an attorney? Know every line of LA Law by heart? Still have your poster of Susan Dey on the wall (post Partridge, of course). Then you might want to check out the actual court document below.
source:
AppleInsider
>