Judge Koh rules that Apple cannot force Samsung to reimburse it $16 million for legal fees
84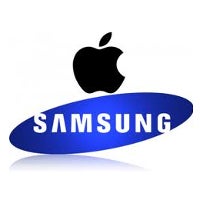 Judge Lucy Koh is back in the news. Koh, who presided over both Apple-Samsung patent trials, turned down Apple's request to recover $16 million in attorney fees from Samsung. With a quick flick of her wrists, the judge also released a $2.6 million bond posted by Apple, which the court had requested from Apple so that the latter could seek a sales ban on the
Samsung Galaxy Tab 10.1
.
The attorney fees that Apple wanted Samsung to reimburse it for, were related to trade dress claims made by Apple against Samsung during the first patent trial. In total, Apple had four trade dress claims against its rival. Three dealt with the
Apple iPhone
, while the fourth claim revolved around the
Apple iPad
and
Apple iPad 2
.
For Apple to have been reimbursed for its legal fees covering the trade dress issue, the court would have had to find that the case was "exceptional." Instead, Koh found that Samsung might have reasonably felt that its use of some of the iPad's designs were based on function. Without an "exceptional" case, it would be up to the judge to decide on the attorney's fees. Koh made that decision in favor of Samsung.
The judge also released back to Apple, a $2.6 million bond posted by the tech titan in order to facilitate a sales ban against the Samsung Galaxy Tab 10.1. Just in case a sales ban needs to be reversed, the company requesting the injunction is asked to post a bond to make up for possible sales lost because of the ban. Earlier this week, both Apple and Samsung agreed to withdraw motions related to a ban on the aging tablet. The bond was originally posted by Apple in 2012, but no injunction was ever issued because of the long time it takes to go through the appeal process.
Earlier this month,
Samsung and Apple agreed to drop all patent litigation against each other
, outside the U.S.