Judge Koh dismisses suit claiming that Apple was blocking messages to Android users
40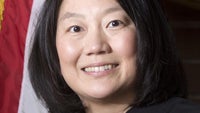 Judge Lucy Koh, who presided over both patent infringement cases involving Apple and Samsung, was staring down Apple's lawyers once again. This time, she dismissed a lawsuit against Apple. The suit accused the tech titan of intercepting text messages sent from iOS users to Android devices, preventing them from reaching their intended recipients.
Koh had previously ruled against the plaintiffs by not giving the suit class-action status. The plaintiffs alleged that back in 2012, they each left the iOS eco-system for Android. Texts subsequently sent to them from iPhone users were never received on their Android phones.
We characterized iMessage as a black hole for texts
at that time. In November 2014,
Apple released a fix for the problem
. This response from Apple came after many consumers who switched from iOS to Android, had become frustrated about not receiving texts from iPhone users. The frustration reached such a high level, that many of them switched right back to iOS. Many claim that this is the reason why Apple took so long to issue a fix for the problem.
Apple had previously asked Koh to dismiss the suit after finding out that two out of the three plaintiffs didn't get rid of their iPhones until after they had filed suit against the company.
source:
BusinessInsider