Apple's iMessage is now "a black hole for text messages" sent to non-iOS devices
74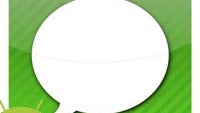 Have you ever switched to a phone other than an iPhone, only to discover you no longer receive messages from your friends and relatives sent to you through iMessage? You are not alone. Apparently, the issue is a big elephant in the room for Apple, and a healthy gunpowder reserve for sensationalists who claim that the iPhone maker does it for the purpose of keeping its users away from steering to other platforms. While we wouldn't go as far, Apple's refusal to solve the problem while acknowledging it is quite disturbing.
The issue at hand is that iMessage is a separate messaging system which has apparent problems with delivering messages to devices that do not run iOS. Users' texts seem to get stuck either permanently, or for a duration of time inside the system. This only happens if the recipient is using another mobile platform, because it seems the system gets stuck trying to find your one-time iMessage address.
Apple has not commented formally on the issue, but its customer support has been acknowledging the problem while unable to fix it. In addition, Apple advises iPhone users to turn off iMessage if they intend to transfer their SIM cards and phone numbers to a non-iOS device on its help page. If they don't, iOS devices will try in vain to send messages through iMessage, instead of SMS or MMS for up to 45 days.
Lifehacker's Adam Pash has written a detailed report on the matter, which you might find interesting if the "iMessage purgatory" issue concerns you. His words paint a pretty accurate assessment of the situation:
"Most of my friends have iPhones. My phone number hasn't changed. But my number is now a black hole for text messages."
source:
Adam Pash
via
Business Radar