New tool from Apple stops the iMessage black hole from gobbling up text messages
39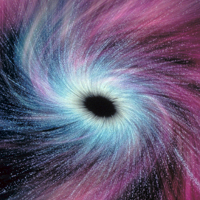 You might recall the plight of those who switched platforms from iOS to Android, or Windows Phone, or BlackBerry. Those who kept the same phone number would end up still connected to iMessage, which meant that
texts never made it to the new platform
. Instead, they would go to iMessage from where they could not be received by the message's recipient. Apple has now developed a tool that will end this nagging problem.
The tool offered by Apple allows the telephone number to be disconnected from iMessage, which means that texts will no longer be sent to a platform that the missive's target no longer can access. The process is simple. Go to the special Apple website, type in your phone number, and you will receive a confirmation code via SMS. Submit the code to Apple and your number will no longer be connected to iMessage.
If switching platforms from iOS resulted in missing text messages, you need to head over to the sourcelink so that Apple can fix the problem. Otherwise, the black hole of iMessage will continue to swallow up your texts.
source:
Apple
via
Reddit
,
Verge
,
AndroidCentral