Judge Koh allows Apple v. Samsung II, the thriller with the manila folders
42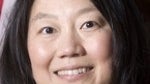 Every great battle has a number of sequels. In boxing, we had Ali-Frazier I, II, III (the Thriller in Manila). In patent trials, we had Apple v. Samsung I and thanks to a ruling from Judge Lucy Koh made on Friday, we will have
Apple v. Samsung II
, the thriller with the manila folders. Actually, allowing the trial to proceed for a start in 2014 goes against the judge's verbal thoughts. Out loud, she mentioned that she really would have rather waited for Samsung to complete its appellate journey from the first trial.
But the truth is, the main patent at issue in the new trial has nothing to do with the first one, which resulted in a
$1.05 billion verdict
handed to Apple by the jury.
Judge Koh recently cut that award by $450 million
and a new trial will be heard on the damages to be awarded on 14 Samsung devices that the jury said had infringed on Apple's patents. The featured patent in the new 2014 case is the infamous
'604 patent
aka the Siri patent which deals with universal search.
Now that the judge has ruled that the new trial can continue, it is expected to start in March 2014. In ruling that the trial can start before Samsung is finished appealing the first case, Judge Koh made Apple the victor as it was Samsung that wanted to delay this trial while appealing the first decision. Last month,
the judge seemed to be leaning Samsung's way
.
source:
Reuters
via
AppleInsider