Apple pulls hypocritical 'apology' to Samsung, replaces it with matter-of-fact statement
39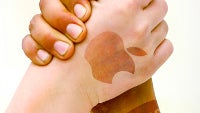 Yesterday, we heard about the
dumbfounded reaction of the U.K. Court of Appeal
in London after it learned Apple hypocritically paid lip service instead of posting the matter-of-fact note required to inform the public about the court's decision that Samsung with its tablets did not infringe on Apple patents.
Judge Robin Jacob was
"at a loss"
seeing a company the magnitude of Apple breach order.
Now, after the court gave Apple 24 hours to remove the notice that felt more like a prank for the U.K. judicial system, the Cupertino-based company has finally taken it down.
We can't see the new note anywhere on its UK website yet, but it is already in the newspapers. Apple has published it already In today's morning Guardian. The new statement is rather dry, saying clearly that the Samsung Galaxy Tab 10.1, 8.9 and 7.7 did not infringe on Apple patents. It also clarifies that the decision has effect across the European Union. It's printed in 14pt Arial font, concurring with the court decision.
And this dry technicality is about exactly what the judge had ordered. We are yet to see Apple publish it on its website, but it should soon. And this should finally seal this unnecessary long story. Hopefully.
source:
The Next Web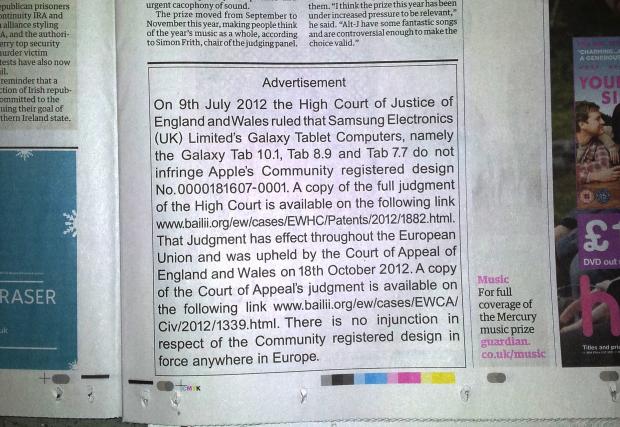 Image courtesy of Tim Acheson