Jon Stewart blasts "I'm a 4G hotspot" homeless people SXSW campaign
18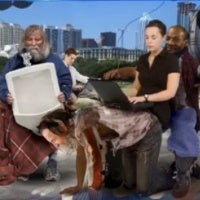 Just two days ago, we were shocked to find out about a marketing firm using homeless people as mobile hotspots. 13 homeless people wore shirts with the degrading
"I'm [name], a 4G hotspot."
This polarized opinions in our discussion forums where many rightly pointed out that homeless people do need jobs. The real problem is in the way this was presented and the very wording of the campaign.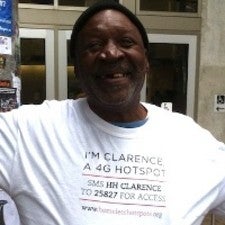 The marketing firm could have said
"I'm [name] and I can help you with 4G hotspot service,"
something that would not be seen as an attack on human dignity. And if we leave aside the fact that no one really needs to use people for mobile hotspots when technology can do the job just fine, that would more acceptable.
Jon Stewart of The Daily Show was also shocked at this
"technological"
progress and how people - and not just anyone but homeless people - are presented in the campaign. Check out the points he makes in this video and let us know your thoughts below.