Jolla shows off their vision for Sailfish OS on a smartwatch
3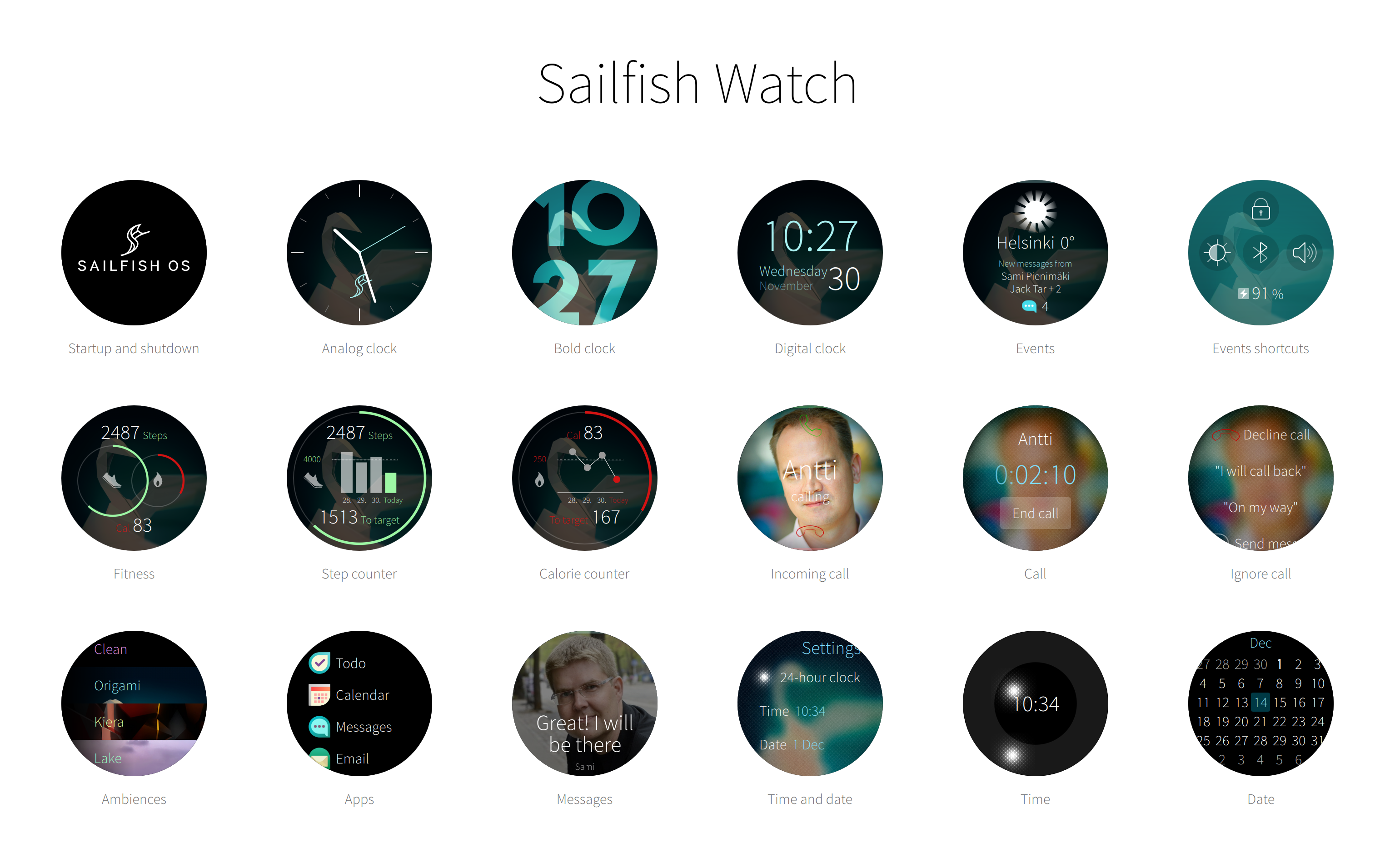 In a world where Android Wear and watchOS dominate the market, it can be easy to get a bit tired of the main options currently available in the world of smartwatches. Samsung's Tizen OS does power the Gear S2 and recently released Gear S3, so if you've grown tired of Google and Apple's wearable offerings, you do have a third choice there. Jolla recently released a video on their YouTube channel showing a project that they've been up to, and this video showcases the company's vision for their Sailfish operating system on a smartwatch.
Some of the developers at Jolla tinkered with code for both Sailfish and the open-source AsteroidOS to craft their vision of what a Sailfish-powered smartwatch would look like. Sailfish's iconic drag-based menu is still present here, but Jolla does appear to have taken some inspiration from Tizen with the way that widgets, notifications, and more are housed on a horizontal carousel. The rest of the UI is navigated via swipes and taps, and although it may not be worlds different from the choices that we currently have in regards to publicly available smartwatch operating systems, it does look fluid, intuitive, and something that I'd like to try out on my wrist.
Jolla says that this version of Sailfish is currently just a "case study", so don't expect to see a consumer-ready smartwatch running this software at any point in the near future. Jolla currently isn't in any position to start producing smartwatches themselves, but if another OEM is intrigued at all by what Jolla's accomplished here, we could see the OS get licensed out to be released on a third-party wearable.
In the meantime, check out the video above to get a glimpse at what a Sailfish smartwatch could look like.