Jolla partners with the designers of some Nokia models for its upcoming Sailfish OS smartphone
30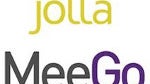 Jolla, the company created by a number of ex-Nokia employees, is currently hard at work on its debut smartphone, which is going to be powered by the MeeGo-based SailFish user experience. The company is convinced that it'll be able to release its very first handset by the end of the year, which is great news, but aren't you willing to know exactly how this handset is going to look?
Well, while we don't have the remotest idea about that, we've learned that Jolla is partnering with the company that designed some of Nokia 's models back in the day. What's more, Finnish design company Infinity has not only worked with Nokia on some of their phones, but has also produced industrial designs for various companies from the industry, including Huawei for its handsets for the Chinese market.
Now Jolla is joining forces with Infinity, as it's trying to come up with an appealing phone for developing markets - an area where Infinity obviously already has some experience. It's definitely good to know that Jolla's design is in good hands!