Jolla is still pushing to make Sailfish OS relevant
12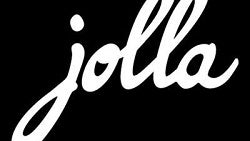 Chances are you've never even heard of Sailfish OS, or, in the rare case you have, you're not exactly sure what it is. In short, Jolla, the company behind Sailfish OS, started the project following the
disastrous failure of MeeGo
, once Nokia's bet on the future of smartphones. The project never really panned out, despite Jolla making several devices running the OS, but a couple of new developments could indicate the company isn't really dead yet.
Firstly, Jolla announced recently that it's working with Sony to port its Sailfish OS to Sony's Open Devices Program, meaning Xperia devices, which normally run Android, will soon become compatible with the OS. The project will be helmed by Sony, rather than Jolla, and will start with a port for last year's Sony Xperia X, which will be released some time before the end of Q2 2017.
The second, and also bigger, announcement is Jolla's new partnership with an unnamed Chinese consortium, with the aim to develop a separate, stable OS based on Sailfish. This could prove to be a successful venture for the troubled company, with the consortium investing $250 million in the new venture. Several months ago, a version of Sailfish OS also became the first mobile OS certified for corporate use by the government of Russia, so the future is looking a tad brighter for the company by the day.