Join the PhoneArena Google+ Community
20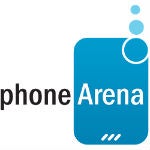 We love our community here at PhoneArena, but we know that our community may not spend all of their day on our site, so we are setting up a bit of an annex over at Google+. Google just added Communities to Google+ and so we've set up our own Community there and we'd like you all to join.
For starters, it will be a place where discussions from our site can spill over. Or , if there's something you want to talk about that we haven't covered enough here, you can feel free to start up the conversation over on Google+.
In the future, we may even set up some Hangouts, so we can chat face to face and get to know all of you a bit more. Or do Hangouts during major announcements, perhaps.
If you're interested to join, obviously you'll need a Google+ account, and just head over to the
PhoneArena Google+ Community
. We hope to see you there!