RIP Hydrogen Phone Project, as Jim Jannard retires
5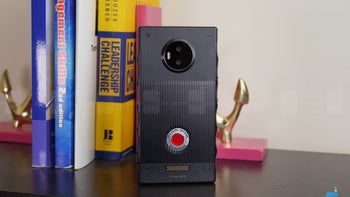 Even though there was a lot of excitement around RED's Hydrogen phone when the company revealed the project, the device didn't really live up to the expectations. Although the smartphone continued to receive support in the form of software updates, RED has decided that a second phone would make things right rather than fixing the original's problems or lack of features.
Unfortunately, there will be no second RED Hydrogen, as the company's founder Jim Jannard
announced
his retirement and the closure of the project. Jannard cites "health issue" as the main reason for his decision and although the project will be abandoned, he says that the
Hydrogen One
will continue to receive support.
I have spent the past 45 years building "inventions wrapped in art". Just now turning 70 and having a few health issues, it is now time for me to retire. I will be shutting down the HYDROGEN project, ending a career that has included Oakley, RED Digital Cinema and HYDROGEN. I am very proud to have worked with many great people over the years who have signed on to the vision. RED Digital Cinema will continue stronger than ever with Jarred, Tommy, and Jamin at the controls. Komodo is about to be launched… and HYDROGEN One will continue to be supported in the future. I want to thank everyone for the support I have felt over the years…
RED's Hydrogen One smartphone was supposed to boast a revolutionary "holographic" screen, which ended up being just a gimmick. A few months ago, the company announced the sequel to the Hydrogen One, which would pack an impressive 8K camera module.
We're not sure how many Hydrogen One units RED hoped to sell, but the high price (nearly $1,300) most likely didn't help with that. Even though the smartphone was available at Verizon and AT&T, what RED thought it would make the
Hydrogen One
appealing didn't resonate with consumers.