Jelly Bean already works around Apple's pinch-to-zoom patent
71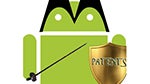 Well, there's a whole lot of interesting mobile patent news today. On top of fact that Samsung is
lying in wait
to spring a legal trap if Apple launches an LTE iPhone this fall, while Apple and Google's CEOs are
holding cease-fire meetings
on a regular basis, it turns out that Google has quietly implemented a new type of pinch to zoom in Jelly Bean that doesn't violate Apple's so-called '915 "pinch to zoom" patent.
The key here is that
Apple's patent isn't actually on the idea of pinching your screen to zoom – that would be a classic idea of trying to patent an idea
, and would be thrown out (it may be thrown out anyways once the prior art plays a bigger role in subsequent legal action). Instead, the '915 patent is on a specific way to translate the movements to a zoom, and for some else's implementation to infringe they have to copy all parts of the patent.
The key part, as pointed out by The Verge's Nilay Patel, can be found in one of the key elements of the patent:
…determining whether the event object invokes a scroll or gesture operation
by distinguishing between a single input point applied to the touch-sensitive display that is interpreted as the scroll operation
and two or more input points applied to the touch-sensitive display that are interpreted as the gesture operation
Notice the part in bold?
That sentence restricts Apple's patent to implementations where one finger is an anchor and the movement of the other one is what the device uses to create the zoom animation
. Allow both fingers to move apart to perform the zoom maneuver and Apple's patent is not infringed.
Apple is no dummy – their patent was written this way for a reason; first, you can't patent the concept of pinching to zoom. Second, it's a great way to simplify the motion so the CPU does the minimal amount of work possible, since anchoring the calculation at the first touch means that the mobile device only has to calculate the path that the second finger travels. But CPUs are much more powerful in 2012, and
it turns out that it's not really hard to have a phone or tablet calculate vectors for both
(or multiple) fingers and create a zoom effect from that motion.
Of course Google doesn't employ many dummies either, and their engineers have apparently already figured this out and implemented such a dual-finger-moving zoom in Jelly Bean. This is easiest to see if you have a JB-equipped Galaxy Nexus or Nexus 7 next to an iPhone or an iPad, but if you open up Chrome on Android 4.1 and zoom, it definitely reacts in terms of both positioning and zoom to movement by either finger, or both (or you can vary which one is moving during the pinch process). You can also initiate a pan while zooming.
There isn't much chance this was accidental, especially since a Google spokesperson confirmed to The Verge that "
Apple's '915 patent claims a very specific software implementation, and the implementation is different in Jelly Bean.
"
Samsung's
loss to Apple
may seem like the end of the world to some Android fans. As we've written, Samsung may gain several wins on appeal if their lawyers
put on a better showing
. But Apple's patents have restrictions as well (or else they would certainly be thrown out, as may indeed happen to some of them), and
once you pay close attention to those limitations, a team of clever engineers can usually achieve the same or similar effect without infringing on a valid patent
. So rest assured, you will be able to pinch to zoom in all future versions of Android.
Although this raises an intriguing question: did Google file for a patent on their implementation of pinch to zoom? And if so, do they plan to simply license it out (and would Apple respond by then licensing theirs out, rather than concede this revenue source to Google?). Time will tell we suppose.
source:
The Verge