Jeans made with transparent pockets save you the trouble of pulling out your phone
36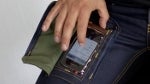 All handset owners have had to live through the scenario where they need to access their phone to get a quick look at the time or check the score of that big game. Whatever the reason, you need to
take your phone out of your jeans pocket where it is stuffed in
with a shoe horn, and what a hassle that is! And if you're watching something that changes often like an NBA game or the stock market, it means continuously reaching for the phone.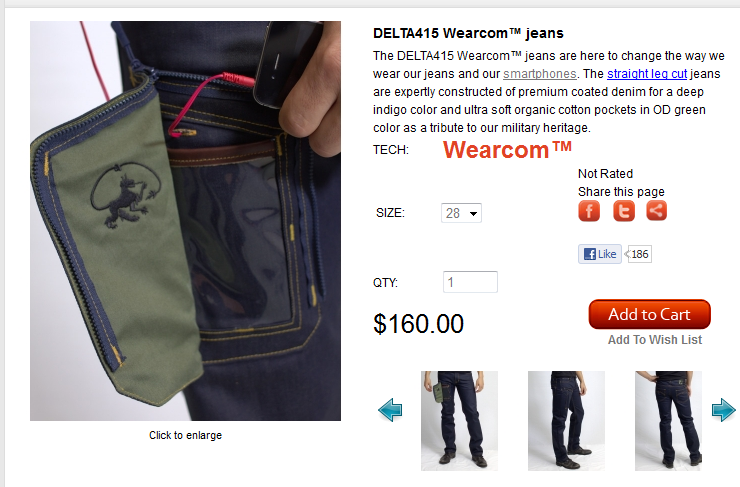 With these jeans, you no longer have to keep pulling the phone out of your pocket
One jeans manufacturer has the solution. The Delta415 Wearcom jeans are the latest in fashion for the smartphone user. The jeans have a transparent pocket that is covered by a piece of cloth that zips closed. So instead of reaching into the pocket to grab your phone, you unzip the cloth and
can use the touchscreen right through the transparent material
. This would be the perfect jeans to wear for those taking a big test, but then again, we don't want to condone cheating.
The Delta415 Wearcom jeans are available for $160 and the inspiration for them is said to have
come from the pockets on a fighter pilot's G-suit
. According to the manufacturer, the jeans are made from coated, 100% cotton premium denim and the transparent pocket is made of durable polymer film, allowing you to use the touchscreen on any phone.
There is even a hole that lets you thread the wires from your headphones into the right pant pocket.
In high crime areas, like New York City
where Apple iPhone robberies are on the rise
, you can hide your phone in the jeans and still sneak a peek when needed. If you are interested in ordering the jeans, just click on the sourcelink.
source:
AlphynIndustries
via
Gizmodo