Key Apple supplier for the iPhone and Apple Watch finalizes bailout
8
Back in June, Apple reportedly invested $100 million in Japan Display. It also announced that it was
moving some of its LCD production out of China
and turning it over to the Japanese based supplier of LCD and OLED panels. The company, which sells LCD panels for the
iPhone XR
and older iPhone models, and will start producing small OLED screens for the next Apple Watch, has been operating while in financial distress. Because it entered the OLED business too late and was forced to cut production of LCD displays for the iPhone XR late last year, the company bled red ink to the tune of $2.3 billion in 2018 after losing $260 million the year before. Japan Display depends on Apple for over 60% of its business.
A bailout was arranged earlier this year
, but the original players both bowed out. Luckily, the LCD panel manufacturer was able to find new investors and
Japan Display has announced
that an 80 billion yen ($738 million USD) bailout plan has been finalized. An investment firm from China named Harvest Group is now committing 64 billion yen of that total up from the 41 billion yen it was originally going to invest in the earlier plan. The 64 billion yen allegedly includes 10.8 billion yen from Apple. The remaining 16 billion yen comes from an activist Hong Kong investment firm called Oasis Group. The latter says that it will add more financing if needed to make up for foreign exchange fluctuations. The company will hold an "extraordinary general meeting of shareholders" on August 29, 2019, to vote on the issuance of new shares that will be disseminated to the investors in the bailout plan. The investors will own nearly half of the company after the transaction closes.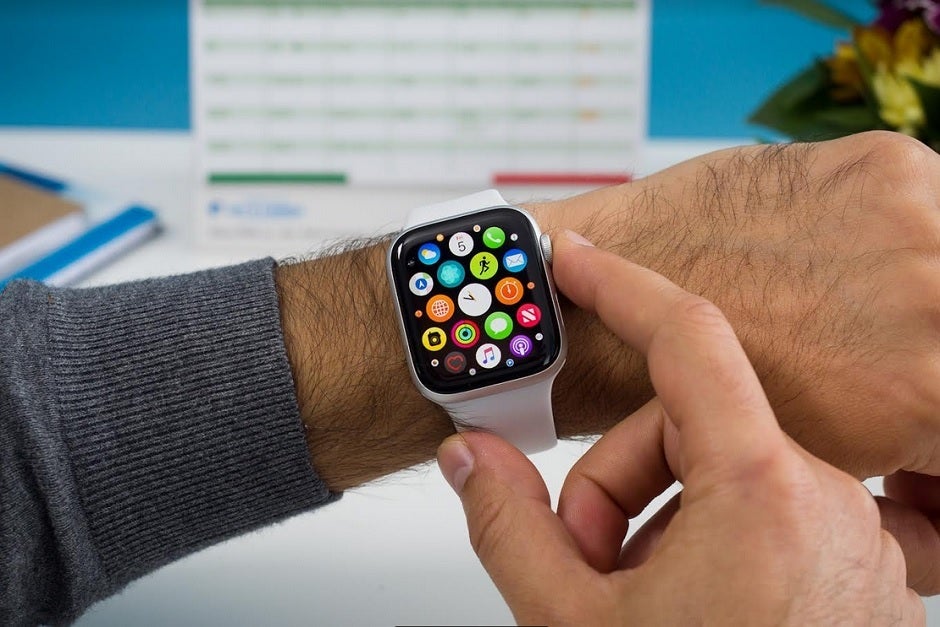 The next Apple Watch will sport an OLED panel manufactured by Japan Display
Apple reportedly invested $100 million of its own in Japan Display's bailout plan

Apple started using OLED panels with 2017's
iPhone X
. That year, two of the three phones released by the tech giant used LCD displays (
iPhone 8
and
iPhone 8 Plus
). Last year, two out of the three iPhones launched used OLED screens (
iPhone XS
,
iPhone XS Max
) with the iPhone XR the lone holdout. While the same ratio is expected this year, Apple is expected to use OLED panels for all three of the handsets it expects to introduce next year. Samsung and LG both supply Apple with the OLED screens for the iPhone.
"JDI received a commitment letter from Harvest Tech stating Harvest Tech's firm commitment to implement such investment (USD 300 million (approximately JPY 32.5 billion). JDI was also informed by Harvest Tech that USD 100 million (approximately JPY 10.8 billion) out of the expected investment amount (USD 300 million (approximately JPY 32.5 billion) to be provided by the Harvest Tech Overseas Fund will be secured by receiving relevant support from JDI's customer (the "Customer"). Yesterday, JDI was informed by Mr. Lee that Harvest Tech and the Customer have agreed that (i) the expected investment amount to be provided by the Harvest Tech Overseas Fund will be changed from USD 300 million (approximately JPY 32.5 billion) to USD 400 million (approximately JPY 43.3 billion)"-Japan Display
Japan Display was born in 2011 when The Innovation Network Corporation of Japan (INCJ), Sony, Hitachi, and Toshiba merged their respective LCD divisions. The company started churning out LCD displays on April 1, 2012. In 2015, Apple fronted the company most of the money it needed to build a new $1.5 billion LCD production facility which is currently running at half capacity. Apple was supposed to be repaid through a percentage of each display sold. The latest report shows that Apple is still owed the majority of the money that it laid out to build the facility.

Recommended Stories