Jabil Circuit looks to cut ties with BlackBerry
4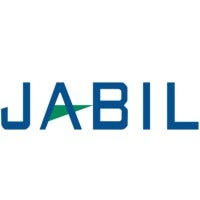 On Wednesday,
T-Mobile said it would no longer keep BlackBerry handsets in stock
because of the lack of consumer demand for the phones. You can still find a BlackBerry in a T-Mobile store to check out, but if you want to buy one it will have to be shipped to you. This frees up storage space for phones that actually sell.
On Thursday, it was BlackBerry partner Jabil Circuit's time to disassociate itself from the floundering Canadian OEM. During a conference call with Wall Street analysts to discuss its latest quarterly earnings report, Jabil CEO Mark Mondello said that the company was working on a way to wind down its relationship with BlackBerry.
"We are faced with a strong possibility of disengaging with BlackBerry. Our team has worked diligently over the past few days to comprehend the recently announced changes. We're in discussions right now on how we're going to wind down the relationship...Timelines are fluid...directionally, we have a path, a path that we believe is prudent and in the best interest of our shareholders, a path that also supports the needs of BlackBerry. We plan to take a restructuring charge, move swiftly and decisively and mitigate the impact to FY '14 as best we can."
-Mark Mondello, CEO, Jabil Circuit
Does BlackBerry have something contagious? After all, it still makes up 12% of Jabil's business, second only to the 19% put up by Apple. Mondello says that Jabil will take a charge for restructuring and move on. But in order to stop what has become a pariah from darkening Jabil's door in the future, the company will have to layoff some workers and retire some of its infrastructure that was dedicated to the BlackBerry line.
For its part, BlackBerry says through a spokesman,
"We value our business partner relationships around the world, and we remain committed to working collaboratively with them to deliver industry-leading quality products and services."
source:
AllThingsD