J.D. Power survey of tablet buyers puts Samsung tablets on top
10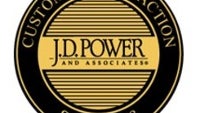 Between March and August of this year, J.D. Power and Associates measured tablet owners rankings of their slates based on five factors including performance, ease of use, styling/design, features and price. The scale is based on 1000 points and Korean OEM Samsung ended on top with a score of 835. That narrowly beat out Apple as the iPad manufacturer tallied a score of 833. Amazon, producer of the Kindle Fire, finished third with an 826 score. Samsung is the only tablet manufacturer to improve in all five factors since the last report this past April. The Korean manufacturer showed a huge 25 point improvement in price while Apple scored high in performance and ease of operation.
J.D.Power also found out that more people buy their tablet from a store (59%) than purchase online (41%). Those who purchased online found that their experience was slightly better than those buying at a store and even found a better price by buying online. On a 1000 point scale, overall customer satisfaction among tablet owners is 821.
Based on the survey, 50% of tablet buyers rely on recommendations from friends and family to decide which slab to buy. Besides getting recommendations from friends and family, consumers also visit the manufacturer's website (49%), go by the manufacturer's reputation (42%) and previous experience with a brand (32%).
source:
JDPower
via
Engadget