It's the EOL for the LG G2 on Bell?
43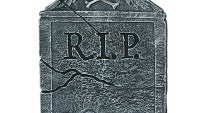 No need to send flowers, or to feel sad. It is just a part of the cycle of being a phone. According to a leaked screenshot from a Bell document, the
LG G2
is going on the carrier's EOL list. Being placed on "The End of Life" list means that the phone can no longer be re-ordered once stock has run out. And while it is sad that a handset once so full of life has been placed on the list, there are some good things to think about coming from this news.
First of all, this news means that a replacement is on the way, namely the
LG G3
. We've seen a sharp pick up in leaks relating to the device, which means that it probably won't be too long now before LG gives birth to a new flagship. The leaked document notes that until that happens, reps should recommend the
Nexus 5
, or the
Samsung Galaxy S4
.
The other positive thing that we can take away from this news, is that carriers like Bell just might look to get rid of their remaining LG G2 inventory by cutting prices on the LG G2. Speaking of the latter, just try to remember how the poor phone looked in its prime.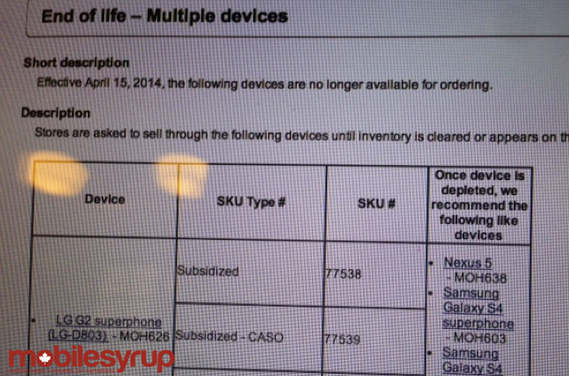 Canadian carrier Bell puts the LG G2 on the EOL list
source:
MobileSyrup