It's tax season: you can file yours via the TurboTax SnapTax Android and iOS app
6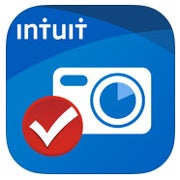 It's tax season! It's time to put that smartphone to use and instead of filling out complicated forms on your computer, you can now file in an easier way on Android or iOS with the help of TurboTax SnapTax application.
The application uses the TurboTax service that will do a lot of the hard work of filling out forms, and all that's required is to snap a picture of your W2 form. From there on, you just answer a few simple questions and you can finish up your tax filing right on your phone, without ever touching a computer.
The app is available in English and Spanish, and is itself free to download. However, there is a state return fee standing at $14.99 that you will have to pay, keep this in mind. Basically, that's it - TurboTax SnapTax is quick and easy, and while there have been some reports of it not working with some lesser known brands of devices, you should be fine if you have one of more popular phones or tablets.
Have you tried filing your taxes with a mobile app like this one? Let us know about your experience, and feel free to share any other suggestions to make this process as easy is possible in the comments below.