It makes no sense for Apple to switch its iPhones away from Lightning to USB-C
49
This article may contain personal views and opinion from the author.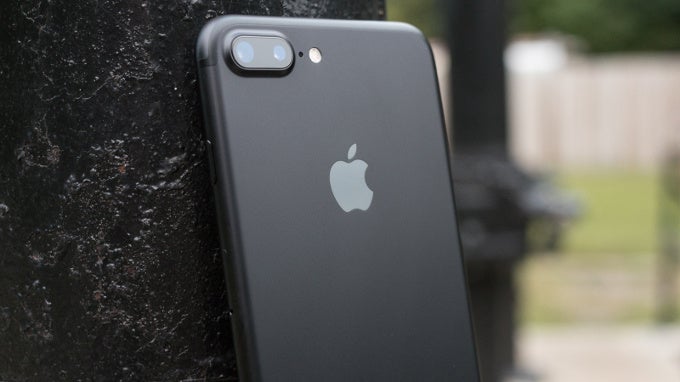 Apple is said to be planning some big changes to the upcoming iPhone 8. By now, it's clear that the period of three years of unchanged iPhone design is coming to an end this year and Apple will introduce a radical new look for its new iPhone. A recent
report by the usually very reliable Wall Street Journal
and its customary 'people familar with the matter' unveils some welcome details around all that, but it also suggests an unexpected and surprising move: Apple switching away from the Lightning port that the company introduced with the
iPhone 5
nearly five years ago and replacing it by the USB-C standard that is more universal and now increasingly common on laptops and higher-end Android phones. And we have some significant doubts that this particular part of the report is wrong and the reason is a simple misunderstanding on the part of the reporter.
Here is the curious part of the Wall Street Journal's report (emphasis ours):
They (WSJ's 'people familiar with Apple's plans') said Apple would introduce other
updates including a USB-C port for the power cord
and other peripheral devices,
instead of the company's original Lightning connector
. The models would also do away with a physical home button, they said. Those updates would give the iPhone features already available on other smartphones.
A possible misunderstanding by a WSJ reported has everyone confused
This rather clumsy paragraph conveys a somewhat confusing message: it does not explicitly say that the new Apple iPhone will come with a USB-C port, but instead says that there will be new USB-C power cords, and then clearly suggests that this new USB-C cord will replace (notice the word
'instead'
) the Lightning connector. All of this leaves the reader with only one logical conclusion to make: Lightning is being replaced by USB-C on the iPhone itself. Weirdly, though, rather than directly saying this, author Takashi Mochizuki leaves it up to the reader to make such conclusions. Such lack of clarity is disturbing and suggests the author itself is not completely sure about this move. Furthermore, it lacks important specifics: would this change affect only the futuristic, curved-screen iPhone 8? Or is this coming to all three rumored new iPhones for 2017 (including the two cheaper and more traditional rumored iPhone 7s and iPhone 7s Plus)?
While we do not have any inside sources about this, we have some other solid reasons for doubt.
First, we know the following: Apple has been using the Lightning port on all of its iPhones since the iPhone 5 and on all iPads since the 4th gen iPad and the iPad mini. The 8-pin Lightning connector has been the universal standard for Apple mobile devices for years. So has it gotten old and outdated? Not really: Apple has just recently started supporting full USB 3.0 speeds via the Lightning connector on its 12.9-inch iPad Pro.
Apple has not moved away from Lightning, it has only embraced it closer recently
Contrary to what this rumor suggests, in the past few months Apple has done the opposite of moving away from Lightning: it has embraced the connector even more closely. The company has just recently started equipping all of its millions of iPhone 7 and 7 Plus devices with Lightning-connected EarPods. It has made millions of Lightning connected Beats headphones. The new AirPods also rely on the Lightning connector for charging. Products like the Apple Pencil, the Apple TV, and many others all rely on the Lightning connector.
So is there even one area where Apple is actually using the USB-C connector? In fact, there is: its new Macbooks (both the airy 12-inch model and the new Pro ones) only feature USB-C ports. Apple clearly sees this as the new standard, only not for iOS devices, but for its Mac computers.
A USB-C power cord could replace USB-A, not Lightning on iPhones
Many users were flabbergasted by this discrepancy: the new iPhone ships with a Lightning to USB-A cable, so it is impossible to hook it up to a new Mac. It is this exact dissonance that we think Apple is after fixing by shipping a new cable with the next iPhone, one where USB-C is not used on the iPhone side, but on the other end. So yes, the report might be right in saying that new iPhones will ship with a power cord that has a USB-C cord - we have no reasons to doubt WSJ's inside sources - but it will not replace Lightning, it will most likely replace the currently used USB-A connector on the other side.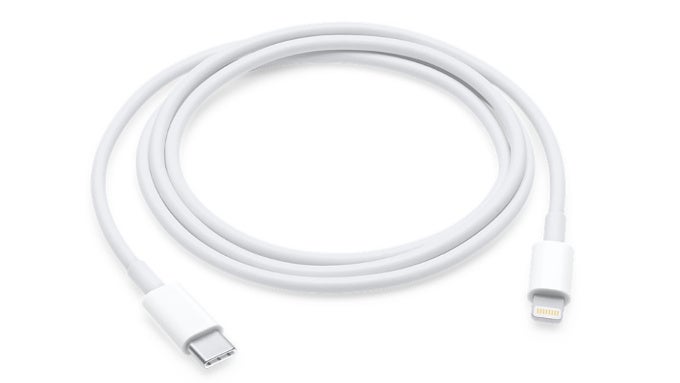 New iPhone might ship with this Lightning to USB-C cable that Apple currently sells for $20
reference:
WSJ
(behind paywall)