Is your Samsung Galaxy S4 overheating?
99+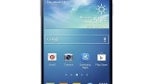 A number of reports are coming out from
Samsung Galaxy S4
users who are complaining about how hot their new handset is, literally. One user took the temperature of his new Android flagship unit and found it was running at 50 degrees Celsius, which is a positively red hot
122 degrees Fahrenheit
. At that temperature, the phone is hard to hold or put against the ear for phone calls.
The units seem to heat up during game play or while browsing the web and more than one person complained of heat coming from the camera. One former
Samsung Galaxy S II
owner noted the same problem from that model. When he upgraded to the
Samsung GALAXY Note II
, he ended up with a much faster processor and no overheating issues. Thinking that Sammy had solved the problem, he swapped out the phablet for the Galaxy S4 only to find it overheating in almost every application.
Another Samsung Galaxy S4 owner tracked the temperature on his phone from idle (27 degrees Celsius), to checking email and simple web browsing (35 degrees Celsius) to playing games (40 degrees Celsius). In most cases, the rise in temperature coincided with a quick drop in battery life. One idea mentioned was to put the phone inside a thin case, but that is more to protect your hands from getting burned and is
not a practical solution
to the problem of the overheating phone.
Other suggestions include disabling GPS and Bluetooth, or possibly dimming the screen. If this is a constant problem that gets unbearable, you can try returning the device for a new unit. While that might be the option of last resort, some Galaxy S4 users that exchanged their phone found the replacement to run just as hot as the old model.
Have any of our readers run into this problem with the Samsung Galaxy S4?
source:
XDADevelopersForum
,
AndroidForum