Is this the first image of the Google Nexus 5?
59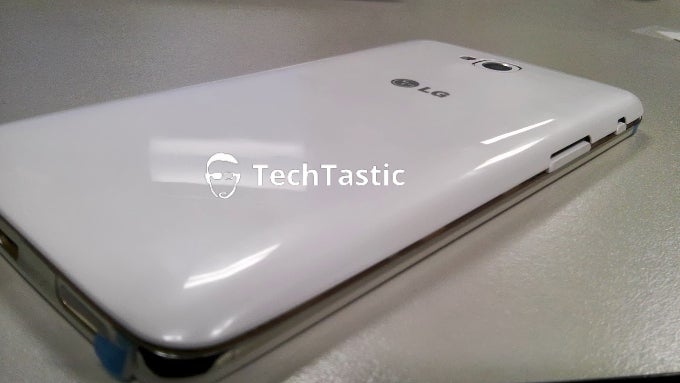 Though they are still to get some mainstream prominence, the Nexus devices by Google hold great appeal for tech-savvy users who enjoy the clean Android experience and immediate software support. That is why we're covering the news about every new Nexus smartphone or tablet with great excitement, and today we're especially pleased to report that the very first image of the Nexus 5 by LG might have leaked, courtesy of an unnamed LG tester.
According to Dutch publication TechTastic, the above image reveals the back of the Google Nexus 5. As you know, most unofficial sources claim that the Nexus 5 will be based on LG's new flagship, the
G2
. While it doesn't show us much, this photo
fits nicely with the rumors
that the G2's rear buttons will be moved to their usual place on the left hand side of the Nexus 5. Interestingly, there seems to be a smaller button above the volume rocker of the Nexus 5, which might serve as a power/lock key, or why not even a mute switch similar to the one on the iPhone.
The source also provides some intriguing facts about the specs sheet of the handset, claiming that the G2's Snapdragon 800 will make way for the Snapdragon 600, while the 13MP camera of LG's upcoming flagship is said to be scaled down to 10 megapixels, all of which is supposed to allow Google to keep the price of the Nexus 5 as close as possible to the level of affordability presented by last-year's
Nexus 4
.
What's even more interesting is that the Nexus 5 is said to introduce the next major Android update - 5.0 Key Lime Pie. Of course, details about what Google's new mobile OS is going to offer are pretty much nonexistent for the moment, which means this is as much as we can give you right now, but fear not - we're sure that it won't be long before we know more about the Nexus 5 and Android Key lime Pie.
source:
TechTastic
(translated)