Is this the actual retail packaging for the Apple Watch?
14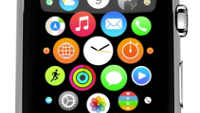 An Instagram user by the name of Jeremy Gan snapped a picture showing the retail packaging of the Apple Watch along with the actual device. It appears to be the 42mm stainless steel version of the timepiece with the Milanese Loop band. Another picture shows the packaging for a brown band sold separately from the timepiece. Apple Watch pre-orders start this coming Friday April 10th at 3:01 am EDT and 12:01 am PDT. The Apple Watch will launch on April 24th.
The pictures, which have since been removed from Instagram, were apparently snapped at the offices of the Daily Mail in the Big Apple, of course. The address is 51 Astor Place in New York City and we can guess that the paper had received a review unit of the smartwatch. Or did they? There are plenty of fake Apple Watch units that have been circulating and in New York you are bound to find plenty of phoney Apple Watches being pushed to unsuspecting residents and tourists. Even the boxes we see in the slideshow could be a fake.
Remember the words of Apple retail chief Angela Ahrendts who says that
the best way to reserve your Apple Watch starting Friday, is to go online and pre-order it
. Just because someone who owns an electronics store in Manhattan swears that the device on display is a genuine Apple Watch doesn't mean that it is so, even if it looks like the real thing.
source:
MacRumors
via
SlashGear