Is this the U.S. bound LeEco Dual3?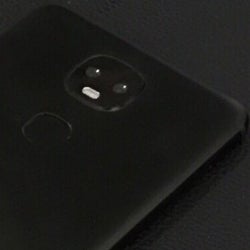 The photographs that accompany this story show a very familiar looking LeEco handset with a unique dual camera setup. While there was prior talk that this model would be called the LeEco Le2 or the LeEco Le3, a report published today says that the unit pictured will be called the LeEco Dual3. And while we have to take all of this with the proverbial grain of salt, we are told that this phone is coming to the U.S. eventually.
Reportedly, the LeEco Dual3 will be introduced before the end of the year. This would be done to prevent any conflicts with the LeEco Le 3 flagship that is expected this coming April.
Last week, LeEco announced that
the LeEco Le Pro3 and the LeEco Le S3 will be offered in the states
. The high-end Le Pro3 will be priced at $399 while the mid-range Le S3 will cost $249.
While we think that the company needs to clean up the process it uses to name its phones, there is no denying that at $399 the LeEco Le Pro3 is quite a steal. That model features a 5.5-inch display with the Snapdragon 821 SoC under the hood. The latter contains a quad-core CPU and the Adreno 530 GPU. A 16MP rear-facing camera is included, along with an 8MP snapper for selfies and video chats. Keeping the lights on is a 4070mAh battery.
The Le S3 carries a 5.5-inch screen with the Snapdragon 652 SoC driving the device. That means that the phone comes with an octa-core CPU and the Adreno 510 GPU. The camera combo from back to front weighs in at 16MP/8MP, and a 3000mAh battery keeps the hamster wheel spinning. Both this model and the Le Pro3 are equipped with a fingerprint scanner and a Type-C USB port.
The LeEco Dual3 will also be a high-end device according to today's report.
source:
Playfuldroid