Is there a new Samsung-made Google Nexus 10 tablet coming to CES 2014?
4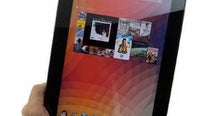 Google's
original Nexus 10
is more than a year old. It was released in November 2012, at that time offering the highest display resolution of any tablet (2560 x 1600 pixels). In December 2013 we heard about a
new-generation Nexus 10
that was supposed to be unveiled on Cyber Monday. That did not happen.
Now, with
CES 2014
starting in just a few days, Taiwanese website DigiTimes reports that Google "is expected" to announce its new Nexus 10 at the trade show in Las Vegas. Like the first generation 10-inch Nexus, the new one is supposedly also manufactured by Samsung. There is no word on what features it will have, but the screen might be an AMOLED one, while the pixel resolution is likely going to remain unchanged. Also, the latest Android 4.4 KitKat is pretty much a given.
Of course, since DigiTimes has a hit-and-miss track record, the new Nexus tablet may not be revealed at CES after all.
DigiTimes also mentions other companies that could announce tablets at CES 2014 in Vegas: Lenovo may bring a new-generation Yoga tablet, Asus is expected to unveil a dual-boot (Android + Windows) tablet plus a Padfone, while LG could also showcase something new. We'll let you know what happens after CES 2014 kicks off.
source:
DigiTimes