Is the Sprint iPhone coming this summer?
47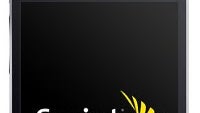 Okay, it's just a rumor, but nevertheless a juicy one – a version of the
iPhone running on Sprint's network
is in advanced testing currently, sources have informed 9to5Mac. The handset resembles the iPhone 4 in terms of design, so there are some chances that it's the iPhone 4S with support for CDMA and GSM-based carriers, but none of this is confirmed yet. The publication factors in the fact that
Apple has reportedly ordered cell towers
compatible with Sprint's bands for their campus in late 2010 – a detail worth mentioning as Cupertino similarly tested the Verizon iPhone 4 on cell towers compatible with Big Red months prior to the release of the handset.
The Sprint iPhone is also said to be passing tests in Sprint's R&D department. Currently, engineers over at Sprint are looking at an
iPhone with no WiMAX support
, but the second iteration of the handset might bring 4G-connectivity as well. Looking at Apple's job postings last month also reaveals that Cupertino is trying to build up a cellular engineering team in Kansas City, accidentally matching the location of Sprint's headquarters.
So is Sprint's iPhone all set for release in the near future? Unfortunately, the same sources claim that the carrier is still in talks with Apple over including 4G radios, so it might turn out that you'll have to wait for a 4G iPhone next year. The nation's third-largest carrier has just recently confirmed its strong support for Android as nearly 70% of its smartphones run on Google's mobile OS, but a Sprint iPhone might change that at once. Bundled with its
$69 all you can eat plan
, this sounds like a great deal, don't you think? Feel free to share your opinion on the credibility of this rumor in the comments below!
Recommended Stories