Is that major storm heading your way? Keep your phone alive longer with these hints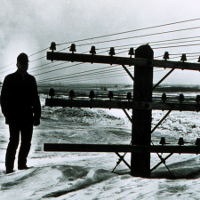 There is a good chance that if you live in the northeast U.S., you are going to get blasted by a terrible snowstorm this weekend that could knock out your power for quite some time. You are going to want to baby the battery on your smartphone in order to keep a connection to the outside world if power and landlines go down. Here are some tips for prolonging your battery life.
First, turn off GPS completely. With all of this snow expected to hit the highways, you're not going anywhere. And your phone's GPS is a major consumer of battery power. Another tip that can keep your battery alive for a while is to lower the brightness of the screen. Make it as low as you can for now. Remember, this is a natural disaster coming, and you are trying to preserve power, not burn it by watching Netflix.
You can also use your car charger to power up your phone, but don't over do this. It could be some time before the local gas stations will be open for business, so it isn't wise to burn too much fuel powering up your phone. Having said that, it would not be a bad idea to make sure that you have a car charger for your handset.
Many models now have some type of native battery savings application. On Android 5.0 and up, you can go to
Settings
>
Battery
>
Overflow menu
>
Battery Saver.
Toggle it to on
.
On iOS, you can go to Settings, scroll down to Battery and click on Lower Power Mode. Both of these cut back on power hungry features, and will cut off your apps from running in the background. In addition, they turn off some animation, and make the screen a little darker among other power conservation techniques.
If you follow these tips and are conservative with your usage of the phone (in other words, this wouldn't be the optimal time to open your Tinder account), you might be able to count on your smartphone to keep you in touch with the outside world even if the storm leaves you without electricity.
source:
Forbes