Is a 5.5-inch phone too large for you?
83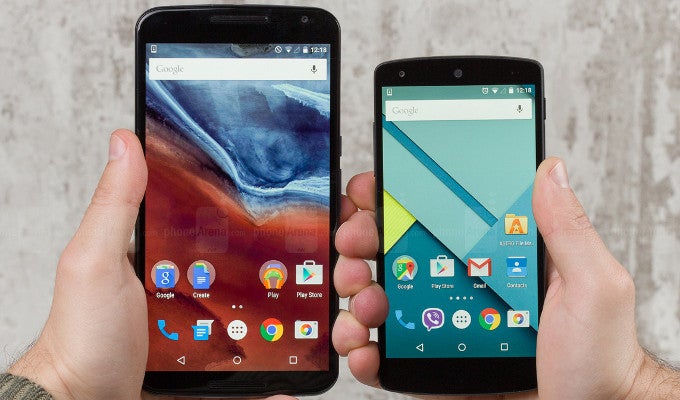 Phones these days seems to come in two conventional sizes: the regular size for a flagship display hovers from around 4.7 inches to 5.2 inches, while the other big category is that of phablets where screens are commonly between 5.5 inches and... likely, infinity (
Huawei's P8 Max
claims it's a phone, yet it packs an enormously huge 6.8-inch screen!).
Sure, it's a small difference (especially when you compare 5.2-inch phones with 5.5-inch phablets), but it is a real choice that consumers face when they have to pick a new device.
Is a 5.5-inch (or larger) phone too big for comfortable use?
And it's far from settled: stats show that phablets are best sold in the Asian countries where mobile TV is widely watched even on the subway, and a large screen makes a lot of sense (many phones even come with a built-in retractable antenna for better signal reception). However, in the Western hemisphere, the split is far from clear.
That's where you come to help us settle the issue: is a 5.5-inch phone (or a larger one) too big for comfortable use, or is it just fine for your? Another way of putting this is
"are phablets too big for comfortable use?"
. We've wondered about this before, but now is a great time to go back to the issue, as there such a wide variety of phones of different sizes and platforms that the question arises practically every day.