Is Windows RT already dead? Acer sees no value in building RT hardware right now
38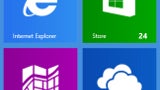 Have you noticed that there are fewer and fewer Windows RT tablets entering our news section lately? Demand for tablets powered by Microsoft's iOS and Android competitor platform must have been pretty discouraging to say the least, considering the reluctance of companies to continue building hardware with Windows RT.
Acer may not be your typical example of a Windows device manufacturer, as the company felt somewhat betrayed when Microsoft announced that it's building its own Windows RT/8 tablets. Back then, Acer told Microsoft to give up on the idea of building its own tablet, but as you know, Microsoft never listened, which was probably the right thing to do. So,what's Acer's current stance with regards to Windows RT? It looks like it hasn't changed much, as Acer president Jim Wong has recently said that there's "no value" in making hardware powered by Microsoft's watered-down version of Windows. Of course, he's probably right, considering the weak sales such hardware has seen thus far.
Mr. Wong's words actually made us wonder if Windows RT isn't dead already. The thing is that we can't think of anyone who'd love to have a Windows RT device. At this point, if you buy Windows, you buy it for the full experience and legacy software. Microsoft's intention was to offer an alternative to iOS and Android, but the problem is that Windows RT hardware actually came at a much higher price than its competitors, especially the Android ones. How are users supposed to side with Windows RT if it's more expensive and offers less than the well-established mobile platforms? Windows RT may look identical to Windows 8, but in reality it has nothing to do with it, since it lack support for Windows software, which means that iOS and Android are already much more versatile.
What do you guys think? Is Windows RT already dead?
via:
Engadget