Is Nokia working on two low-end MeeGo smartphones?
15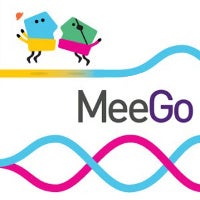 Nokia is allegedly working on
two low-end MeeGo smartphones
to help it with its "Next Billion" strategy, a somewhat puzzling revelation delivered by an industry insider working in a department of the company related directly to the upcoming products.
The
"Next Billion"
strategy basically boils down to Nokia retaining a leading role in delivering phones on the cheap for the next one billion mobile subscribers, most of which will be in poor developing countries.
So far, after Nokia announced its Windows Phone future early last year, the company has been divided in two big divisions. The next billion project is mostly served by the Series 40/Asha department, but it seems that Android phones have managed to go down in price enough to threaten the Nokia's positions in the low-end. The smartphone department where Windows Phone rules supreme can't come down to the ultra low-end where feature phones lived for a number of reasons like WP not being supported on devices having less than 256MB of RAM.
Symbian is allegedly also not a good fit as it's now run by another company, Accenture, which seems to have a say in device roadmaps.
Now, in the light of these events we can see how Nokia could be trying to maneuver and find a competitive low-end solution despite the fact that the Nokia N9 was to be the first and last MeeGo handset.
So this seems to be the logical reasoning behind Nokia looking back at MeeGo. Is this a credible rumor, though? Honestly, we find it hard to judge. Given the dark clouds that have gathered over Nokia, it's possible that the company looks for extravagant decisions. What's your say on that?