Monster quad-core HTC phone with 1080p screen headed to Verizon?
62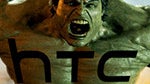 UPDATE:
The GLBenchmark "GL Environment" and "System Information" tabs confirm a Qualcomm MSM8960 quad-core Snapdragon S4 with Adreno 320 graphics and World Mode LTE/HSPA+ radio.
The HTC rumor mill is clearly in overdrive today; earlier this evening
we reported on
a GLBenchmarked HTC phone that appears to be headed to AT&T (possibly as a follow up to their One series of phones) clocked at 1.7 GHz. Now another round of GLBenchmark numbers have shown up for a Verizon device that simply blows away any hardware that has yet appeared on the site.
The mystery device with the model number HTC6435 would appear to be numbered as if it were a follow up to the Rezound, but it's apparently packing something insane under the hood. While the device is clocked lower than the AT&T mystery device (at a "mere" 1.5 GHz), it beats the GLBenchmark scores of that other device by an astonishing 60%. For example, on the GLBenchmark Egypt Offscreen 720p test the AT&T mystery device scored a very impressive 8214 frames, but the Verizon mystery device scores an unheard of 13685 frames.
But wait, we're not done with the "what the heck is this device???" reveals – this Verizon mystery device has a screen resolution of 1794 x 1080. Yup, we're looking at a 1080p device here. What's that you say? 1080p is actually1920 x 1080? True enough, but that leads us to the next point – it's apparently going to be the first HTC phone with with onscreen buttons. At 1794 pixels high, there would be 126 pixels left over for navigation buttons.
Given the unprecedented performance at unparallelled screen resolution, it would seem that we're looking at an entirely new chip here, perhaps a quad-core S4 chip with the Adreno 320 GPU? Only time will tell, but there can be no doubt that this mystery device is packing some serious silicon beneath its Full HD screen. Also, given that we are talking about a Full HD screen, it seems likely that we aren't looking at a 4.3" screen here; we'd say that 4.6-4.8" is more likely, and we may be talking about a 5"+ device that is entering into true phablet range.
We'll certainly keep you posted as we learn more, but one thing is certain; if the rest of the industry is keeping pace with HTC, we are going to be treated to some serious hardware upgrades in the second half of 2012.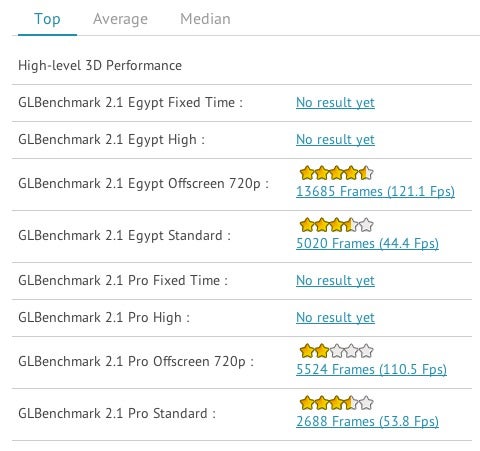 source:
GLBenchmark
via
Droid-Life