Is Gingerbread going to be Android 2.3?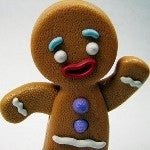 A Google engineer, anonymously responding on the Google codes forum to an issue that Android is having with Wi-Fi, might have accidentally given away major State secrets. The engineer said that the problem would be corrected in the next major release of Google's open source OS which he pegged as Android 2.3.
We recently
reported
speculation was building that Gingerbread was going to be Android 2.5 and that the 3.0 version of the software was going to be Honeycomb and would be designed for Android powered tablets. This leak, if correct, certainly supports that theory with the only difference being that Gingerbread would be Android 2.3, not 2.5.
On the other hand, considering that Eclair was both 2.0 and 2.1, it is still possible that the 2.3 build of Android is nothing more than another flavor of Froyo. But that would not explain the new software being labled a "major release".
According to BriefMobile, the anonymous Google engineer is Nick Kralevich who is a Google Android Security Team engineer, and could be privy to information about Android 2.3. The thread on the forum dealt with a complaint with an Android phone that was unable to connect to a network due to a Wi-Fi security bug.
The Gingerbread build of the Androids OS is expected to bring an improved look to icons with a green color theme. The Notification bar will be colored "slate grey", menus will scroll down with a little bounce at the end, buttons and checkboxes will be improved, Google Calls will be received over Wi-Fi and some pre-installed apps will get a new look. Also, there will be a new "screen-off" animation which is supposedly on the video below.
source:
Google code
via
BriefMobile
,
Phandroid
(Gingerbread sign-off screen)