Internal Staples document reveals that Amazon will soon launch a credit card reader
4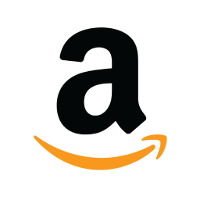 A leaked internal Staples document, reveals that Amazon will soon offer a mobile credit card reader similar to the device produced by Square. The leaked document shows a price of $9.99 for the device, which will probably be released next month. Like similar products offered by Square, PayPal and Staples, the accessory will connect to a smartphone.
The Amazon credit card reader will no doubt tie in with the online retailer's
recent launch of a mobile wallet app for smartphones
. A plan-o-gram shows that the Amazon credit card reader will be on the shelf at Staples, right next to the readers offered by PayPal and Staples. The business supply retailer is believed to be gearing up to market the Amazon credit card reader starting on August 12th.
Amazon might have the financial wherewithal to try to make a go of this. Back in April, we told you that
Square was seeking a buyer in an attempt to staunch the flow of red ink
. It is estimated that the company lost $100 million last year.
The credit card readers plug into the headphone jack on a smartphone, allowing users to swipe a credit card through the opening on the other end of the product. The transaction is processed and a confirmation number is posted on the handset's screen. Depending on the service, the funds can be automatically deposited into the merchant's bank account. Amazon would receive a small percentage of the amount charged on the credit card.
source:
9to5Mac
via
Engadget