Flowing red ink, Square seeks a buyer
10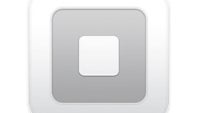 Mobile credit-card processing company Square is having financial difficulties, and is looking for a well-off rival to buy the company. Square has been in talks with a number of firms, according to a report in the WSJ. Among the companies that expressed an interest in Square earlier in the year was Google. Talks between Square and Google about an acquisition date back to 2012, although a Square spokesman says that no talks between the two about a buy-out have ever taken place.
Square's credit card readers, which fit into the earphone jack on Android and iOS powered smartphones and tablets, allow users to accept credit cards and debit cards outside of a store or office. After a card is swiped, Square processes the transaction, sends back a confirmation number, and will also arrange to have the funds deposited with the vendor's bank.
According to a pair of sources familiar with Square's financials, the company lost $100 million in 2013, a wider loss than what the company suffered through in 2012. In fact, Square paid out $110 million more than it took in. Since 2009, the company has raised $340 million in various funding rounds, and that money is said to be more than half gone. Square had discussed an IPO last year with Goldman Sachs and Morgan Stanley, but that option has been tabled, perhaps permanently.
Part of the reason for Square's financial distress is the 2.75% it charges merchants on each transaction. This is lower than what most banks charge to process credit and debit cards. In addition, 80% of those funds go to financial firms like Visa and MasterCard, and to cover fraud.
Last quarter, a Square insider told a company interested in purchasing it, that Square had 9 months left before it would be forced to dip into funds being held as a "last resort". Square did get some breathing room by arranging $100 million in credit from Goldman Sachs and four other banks this month. Meanwhile, there is some speculation that Google and Square have restarted talks.
source:
WSJ