Interim CEO talks Nokia future
38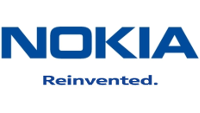 Risto Siilasmaa, the chairman of the board at Nokia, and currently it's interim CEO, has decided that it is time to share what it is he sees the future holding for the Finnish company, and how he hopes to steer the ship in a proper direction. While
the sale of Nokia's handset business to Microsoft
has undoubtedly been an emotional time for both fans and Nokia employees, Siilasmaa believes that the move marks "
the beginning of the next 150 years of Nokia's story
."
So what does the next decade and a half hold for Nokia? A spot at the forefront for its other, financially healthy, businesses, the CEO hopes:
"
Nokia will look very different without the mobile devices and services business. But it will be a strong company, with healthy finances and three strong businesses – NSN, HERE, and Advanced Technologies – each a leader in technology and innovation. So, as we write this next chapter for Nokia, our starting point is a strong one. We will continue to be a global force.
"
The new, reinvented Nokia will rely on the aforementioned three key areas to keep Nokia healthy. Starting off, we have Nokia's Solutions and Networks business – the very same company that is now wholly owned by Nokia,
after its buyout of Siemens share
. HERE, Nokia's cloud-based location and mapping service will be the second node of the company's future, with Nokia betting that such services "
will be pivotal in the next phase of the mobile internet, where more and more devices are connected to the cloud
." The third and final pillar on which Nokia will rest is its newly-formed Advanced Technologies business, a mix from its CTO unit and its IP business team, or the folks that made Nokia's gigantic patent portfolio possible.
So it does seem likely that Nokia will persevere and make it through the tunnel. Sadly, for those of us who have come to use the company's name interchangeably with the word mobile phone, the Nokia that we'll see on the other side will cease to stand for what it used to.