Intel wants to be the mobile chip in Apple's future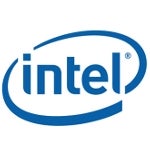 During Intel's annual investor day on Thursday, CEO Paul Otellini
outlined his plans to have Intel Inside mobile devices including those manufactured by Apple
. Thanks to tablet sales from the market leading Apple iPad, the PC market shrank by 6% during last year's Q4, giving Intel fewer boxes to put its chips into and none other than Apple CEO Tim Cook said that he predicts that the tablet market will eventually top the PC market. Otellini says that he needs to make Intel's silicon compelling enough by
running the iPad better than Apple's chips
. Apple's mobile devices are currently powered by Samsung-made ARM based chips.
and Lenovo products with its Medfield line of processors and other OEMs are taking a long look. According to Co-Manager of Intel's Mobile Communications Group Mike Bell, "
What the process technology does is gives us better performance, at better power at better size. We think this is a fundamental advantage that we have
." Apple's newer A5 and A5X processors
are built using the 32nm and 45nm process
respectively while Intel plans on using a
22nm process next year and a 14nm one in 2014
.
Intel tried to grab some of Apple's "A" series silicon business last year in an attempt to reduce Samsung's large share in producing them. It is unsure if Intel's new found focus on the mobile business will result in any new orders for the company. Apple most likely won't want to stop its own production of mobile chips,
which will be the world's largest later this year
even though
it is outsourced to Samsung
.
source:
AppleInsider