Intel refutes the claims that Win 8 is not ready, demos thin Atom-based reference tablets with 10-hour battery
9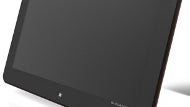 Intel's CEO has allegedly made some
unvetted remarks at employee meetings that he considers Windows 8 not fully baked yet
for a release, regarding driver compatibilities and such, but it seems he was speaking for himself, not Intel as a whole, or at least that's what the company's PR would like you to know.
The processor behemoth made the unusual move to release a statement and refute the news reports, which many dismissed as sour grapes because of Microsoft's Win RT port for ARM-based processors. Here's the worded refute:
Intel Statement in Response to Unsubstantiated News Reports

SANTA CLARA, Calif., Sept. 26, 2012 – Today Intel Corporation issued a statement in response to unsubstantiated news reports about comments made by Intel CEO Paul Otellini in a meeting with employees.

Intel has a long and successful heritage working with Microsoft on the release of Windows platforms, delivering devices that provide exciting experiences, stunning performance, and superior compatibility. Intel fully expects this to continue with Windows 8.

Intel, Microsoft and our partners have been working closely together on testing and validation to ensure delivery of a high-quality experience across the nearly 200 Intel-based designs that will start launching in October. Intel CEO Paul Otellini is on record as saying "Windows 8 is one of the best things that ever happened to Intel," citing the importance of the touch interface coming to mainstream computing and the huge wave of exciting new Ultrabook™, tablet and convertible device innovations coming to the market.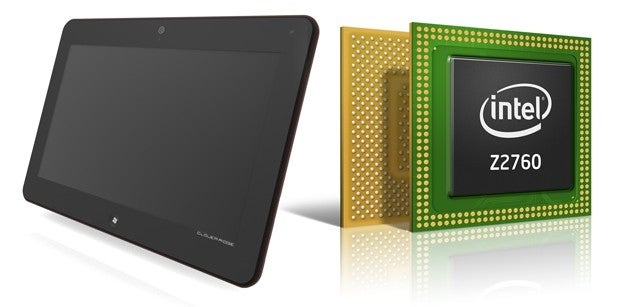 Moreover, Intel doubled down on the Windows 8 news, demonstrating its Clover Trail reference platform for tablets, saying that the Atom processor inside will be bringing 10-hour battery life, which is very comparable to ARM-based slates. The Z2760 inside is clocked at 1.8GHz, and embeds PowerVR SGX545 graphics, with slates coming at just 1.5 pounds (680g), at 8.5mm thickness, but with built in 3G, 4G and NFC. The advantage is that you get the full Windows 8 experience, which means backwards compatibility with all programs ever written for Windows, something Win RT slates can't do.
Clover Trail slates will have downsides, too, like lack of USB 3.0 support, and somewhat stifled specs with no 1080 screens on the horizon, but Intel said more than 20 such frugal Win 8 slates are in the works. The price, however, doesn't sound very enticing compared to what we've heard about Win RT tablets - the Atom-based slates with baseband radios might very well start at $799, it seems.