Intel chief executive says Microsoft is releasing Windows 8 before it's fully ready
23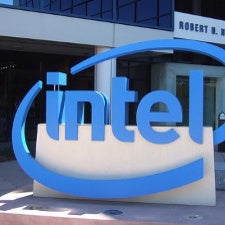 Intel's chief executive said that
Microsoft is releasing its new Windows 8 operating system before its fully ready
. The CEO spoke at a private Intel event in Taiwan, and the information comes from a source at the event who chose to remain anonymous.
Paul Otellini, head of Intel, mentioned that Windows 8 still needs to be polished. The obvious question you'd ask yourself is then why would Microsoft rush the platform to the market? The likely reason is because Holiday season is around the corner, and the Redmond software giant can't afford to miss yet another cycle in tablets as Apple continues its seemingly unstoppable growth.
It's not that hard to believe Otellini speaks the truth - we've heard other analysts chip in with similar opinions, but you don't even have to go that far. Just looking at the way new Windows 8 and Windows Phone 8 devices are announced, with the press getting no or very limited access to devices, it's clear that Microsoft is not yet ready.
At the core level, Windows 8 is - of course - ready. Criticism mostly shoots at bugs and the little time developers have had to adjust their apps. Many have even gone on to say there are chances the future Windows 8 launch with follow the Vista fiasco.
We wouldn't go that far in the predictions, but there is definitely a feeling that Windows 8 with all its neat effects will be served a bit raw to the public. What do you think, would you be fine eating that dish that Microsoft wants to serve you?
source:
Bloomberg