Intel deciding whether to exit the smartphone market in 2015?
22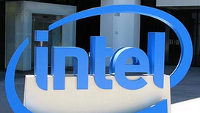 A rumor has started spreading amongst the upstream supply chain in Taiwan, that silicon slinger Intel will be exiting the smartphone market. No, the company that made Intel Inside a mantra for big box PC buyers has not found the same success on intelligent handsets as it did on the desktop. Considering that the speculation has Intel leaving the business in 2015, the company is still giving itself a year to try to make some inroads. But with Qualcomm and Samsung covering mid-to-high end chips and MediaTek the choice for entry level models, it has been hard for Intel to grab any large piece of the smartphone market.
The sources say that Intel has started to internally look at its smartphone business, one in which the company has not seen any strong improvement. One thing Intel needs is new partners. Its deal with Lenovo to supply the Chinese manufacturer with chips for its smartphones has now ended. The company does have a relationship with Asus. The latter just released the Intel powered Asus Zenfone series,
which was unveiled at CES
.The line features
4 inch
,
5 inch
and
6 inch
models priced at $99, $149 and $199 respectively. Powered by the Intel Atom processor, these handsets are expected to be launched in March, aimed at the Chinese and Southeast Asia markets. Asus is expected to introduce three more Intel powered smartphones in the second half of 2014.
At next month's MWC in Barcelona, Intel will show off the Merrifield based dual-core 2.13GHz Atom SoC, made using using the 22nm process. The SoC will ship in March and includes silicon for LTE and NFC connectivity.
source:
DigiTimes