Intel: Medfield LTE phones coming "later this year and ramping into 2013"
9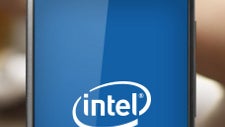 The Intel Medfield platform made its big debut on smartphones this year with six devices but none of them arrived to the United States and the reason for that might be that none of them supported 4G LTE connectivity. The rest of the world still has to do catching up in terms of LTE.
Now, Intel confirms that it is planning to fix that soon, probably in 2013 and multi-core chips will also start arriving in the near future. Currently, the Intel Atom processor for smartphones is available in a single-core variety only, but Intel claims it's on par with competition because of hyperthreading, a technology that splits processes in threads and effectively works out similarly to multiple cores in ARM processors.
"Our next gen product will be a dual-core but again that product will also have hyper threading so essentially… you will also have dual-core with four threads. So again just like we demoed that a single core hyper-threaded can outperform dual-core/quad-core I think we'll do it again when we introduce the dual-core product with four threads," Sumeet Syal, Intel's Director of Product Marketing, said.
Intel will be
"shipping some LTE products later this year and ramping into 2013,″
the marketing chief added.
So far, Intel claims it's happy with sales of its six Android smartphones released in countries like China, India, the UK, Russia and other parts of Europe.
source:
TechCrunch