Instagram now has partial offline support on Android
5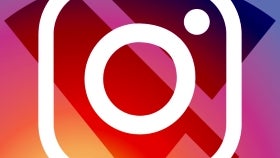 Facebook had its F8 developer conference yesterday, and among the many announcements the company made, was a new feature for Instagram. The popular image sharing platform now has offline support on Android, but it's understandably very limited.
Users will now be able to view any profiles they have previously opened, as well as any posts that were loaded in the Explore tab, without Internet connection.
Additionally, users will be able to save any pre-loaded posts to their personal collection, create new posts and save drafts. Interaction with said posts will also be possible, in the form of likes and comments. Everything you create or respond to while offline will then be synced with Instagram's servers automatically, as soon as you connect to the Internet again.
The new offline features doesn't work with Stories just yet, and there is no information if and when it will. Additionally, the offline capabilities are only added to the Android app, and not the iOS one, probably due to the more restrictive nature of Apple's OS, when it comes to app development. However, according to information from TechCrunch, the possibility for offline support on iOS is being
"explored"
.
The entire concept of offline support was probably introduced to help Instagram gain even more traction in developing countries, where a constant stable Internet connection is not as easy to come by. Only time will tell whether this will actually pay off.
via
TechCrunch